IGRO s.r.o.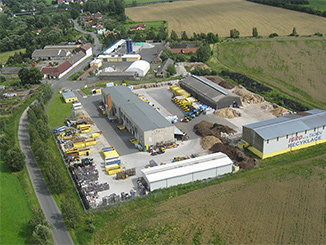 IGRO s.r.o. was established in 1995. There is a hydraulic press for paper and plastic in Nýřany workplace. In June 2004, a new assorting line was launched. Nýřany workplace is mainly used as collecting yard and transit point.
IGRO s.r.o. cooperates with its sister company EKO-SEPAR s.r.o. Nýřany(www.ekosepar.cz). Both companies draw from their rich experiences of foreign parent company – family firm Container Kraus GmbH with its seat in Windischeschenbach (SRN).
10 skilled drivers are available for ensuring waste collecting and waste disposal, 4 general workers take care of manipulation with containers and bins. 3 repairmen are available to ensure necessary repairs, other workers (40) take.
---